Salt That's Tested Clean!
The worst part is -- some of them have caught on to America's "health craze" and now put the "sea salt" label on their boxes.
But it's all just a marketing ploy. Commercial "sea salt" may come from the sea… the question is -- has it been refined?
Now, you may also be wondering -- what's wrong with "99.7% purity"? Isn't that good?
That's something else I discovered.
When you strip salt of its minerals... and you eat it, your body doesn't "get it". Trace minerals interact with one another, sometimes in ways that can trigger imbalances. Too much of one can cause or contribute to a deficiency of another.
Your body doesn't know how to use it properly.
Now, when I heard about "microplastics" in 90% of the world's tabletop salt...
I got a little freaked out too.
So I had our salt tested by an American laboratory, here's the certificate: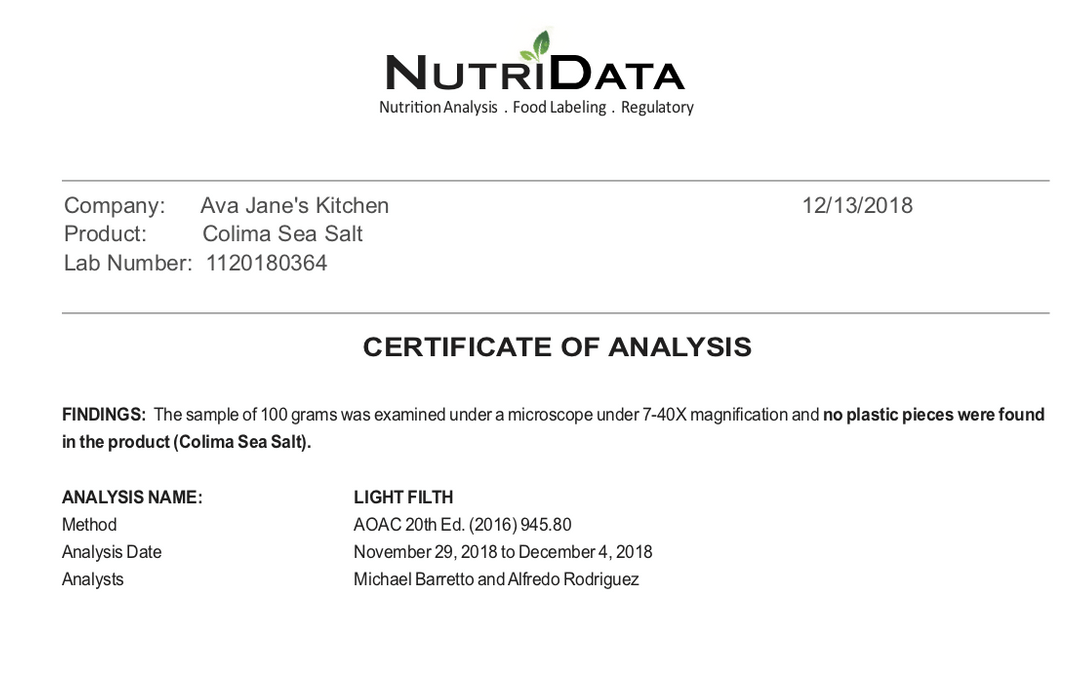 As you can see, I'm happy to report that our salt has 0% microplastics.
What's more --
I found that it's free of cadmium, arsenic and mercury as well.
And the best part, which came as a surprise to me...
We also found that our salt is rich in magnesium... A mineral that two-thirds of Americans are deficient in....
Which is extremely dangerous since magnesium is NECESSARY for keeping blood pressure normal, bones strong, and the heart rhythm steady!
So as you can imagine... these scientifically proven findings was very exciting for me